Using Data to Monitor our Multi-Year Strategic Plan
It is often said that if you fail to plan, you plan to fail. However, the heavy lifting lies in carrying out the plan and monitoring its impact.
Our Multi-Year Strategic Plan (MYSP) guides all our actions in the Louis Riel School Division (LRSD). That plan is a 'north star' that guides our way. We are measuring the impact of those actions on student outcomes. Monitoring our progress along the way allows us to maintain the course in areas of improvement and consider adjustments to our plan in areas of little or no improvement.
An essential question to revisit regularly in any monitoring process is to identify and refine the measures we use to monitor progress toward shared goals. The Senior Leadership Team identifies possible data to be used in monitoring the student learning and well-becoming goals in the MYSP. School administrators and staff are also engaged in the opportunity to view the proposed measures and provide feedback that helps refine and finalize the measures and data points used in MYSP analysis and school improvement planning.
Primary data sources are academic proficiency and learning behaviours data assessed by teachers and captured in report cards, and data from the OurSchool student survey.
To measure our student goals in the Mastery and Independence Quadrants, we consider specific data points in three categories: achievement, engagement, and well-becoming.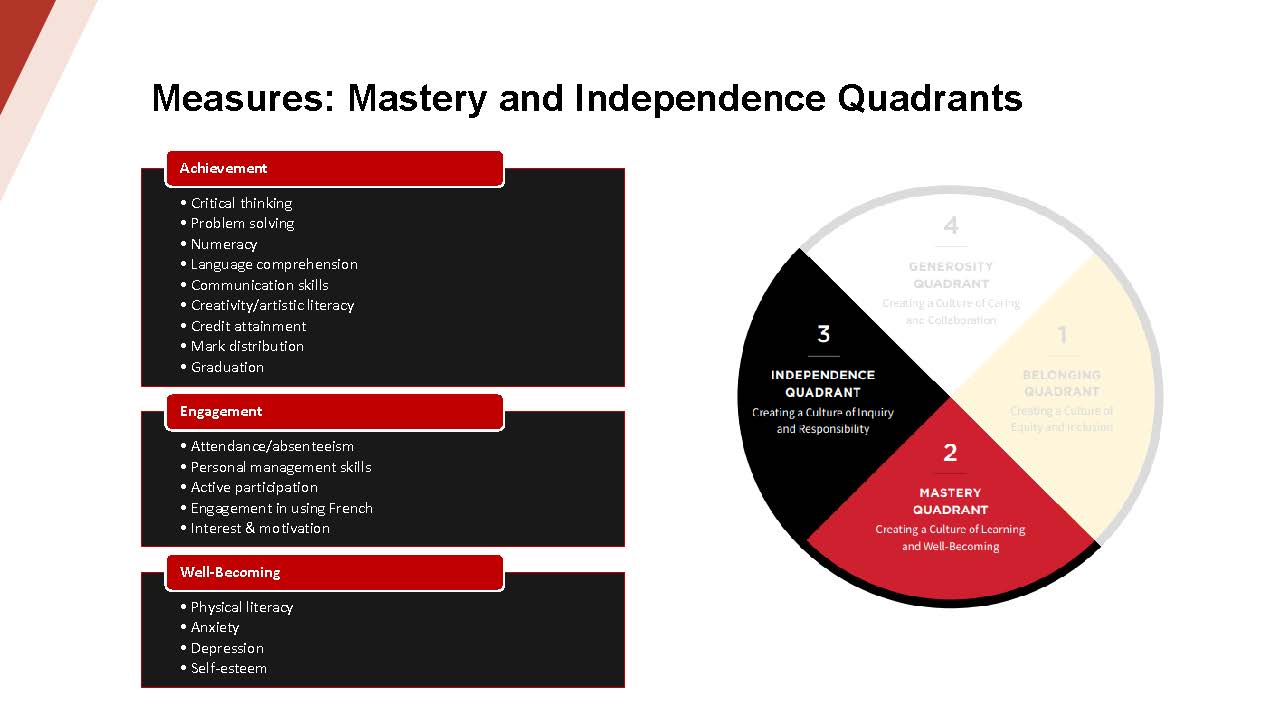 To measure the Belonging and Generosity quadrants, we analyze student generosity, belonging and inclusion data.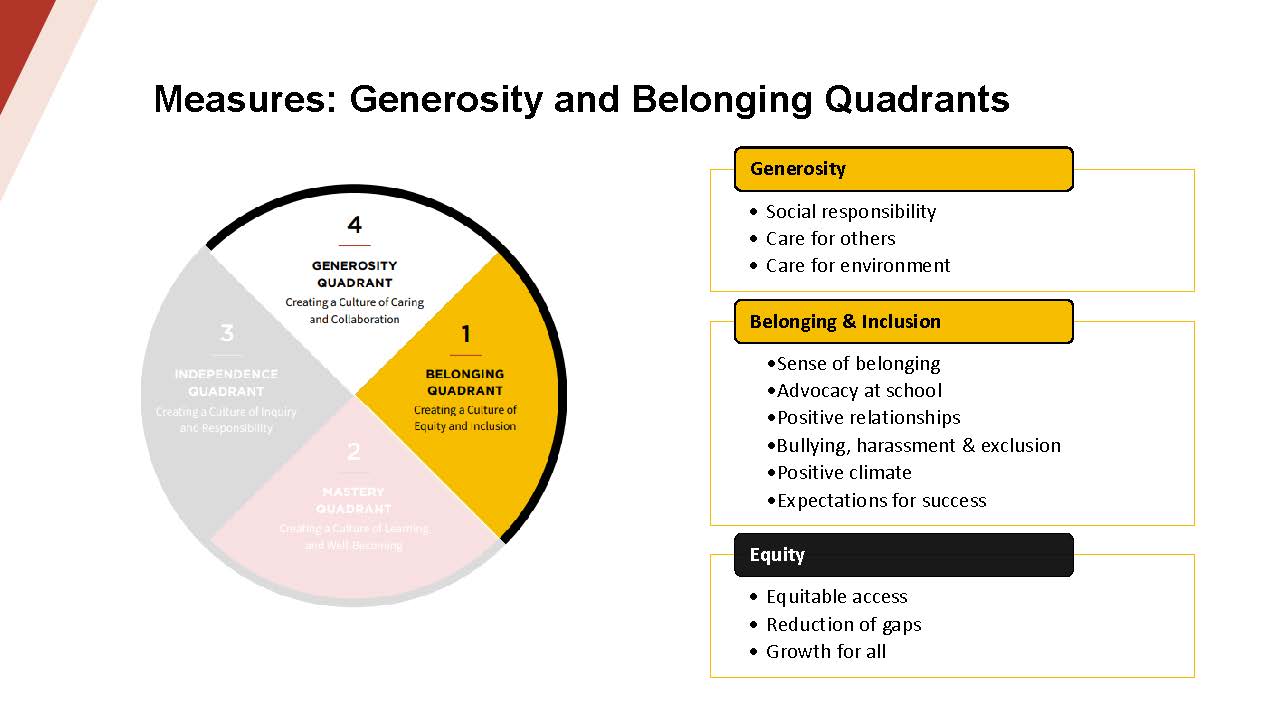 All data is analyzed with an eye toward growth for all students, equitable access to supports and reducing any significant differences or gaps in outcomes.
The LRSD Board of Trustees first adopted this MYSP in 2019. After starting to implement the plan in the first six months of the 2019-2020 school year, the pandemic hit. Despite the public health crisis and to help navigate the crisis, we remained committed to our MYSP and measuring its strategic priorities. A summary of that measurement can be viewed through our Data Discovery Dashboards.