Riel-Evate Committee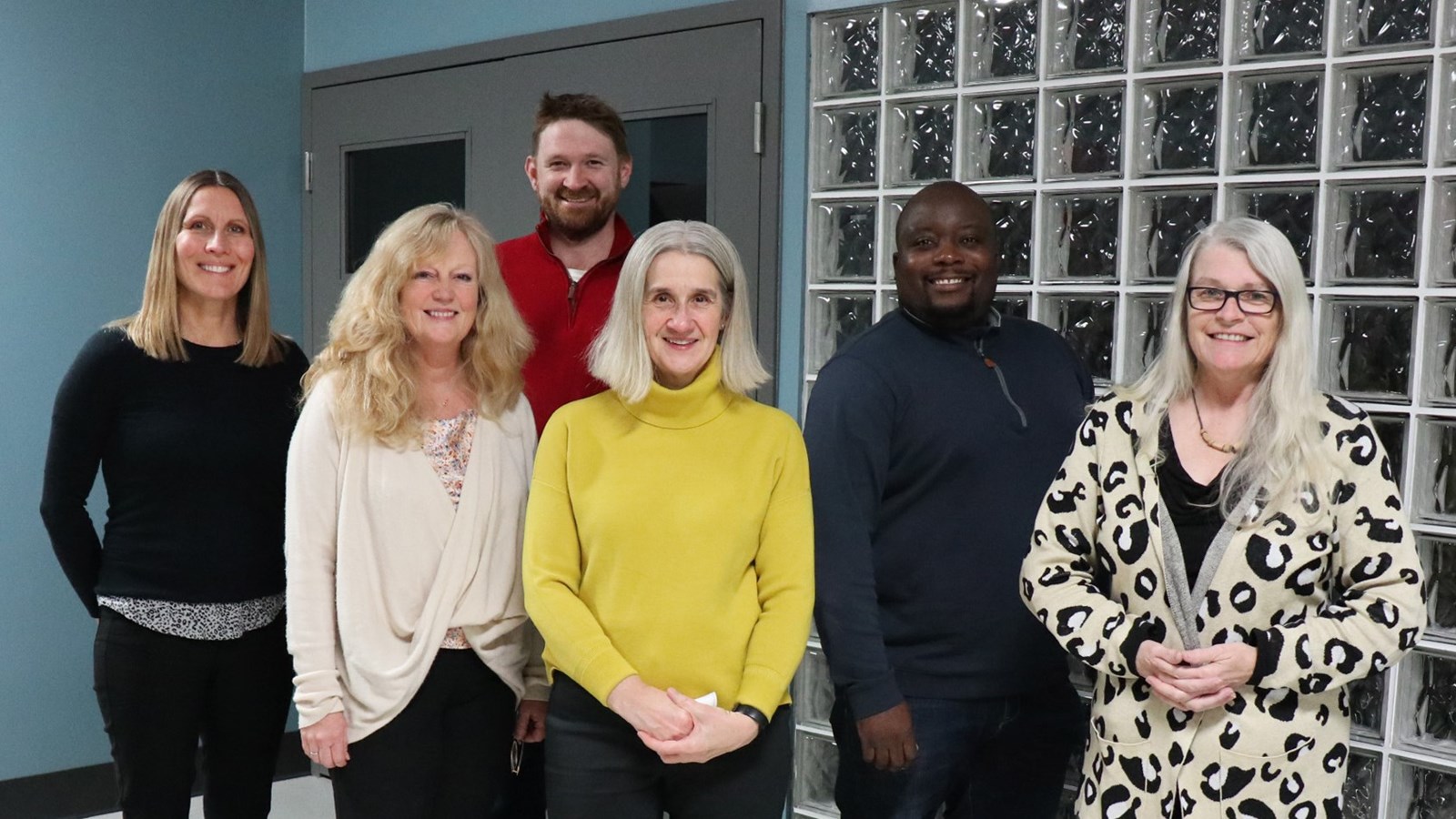 2022-2023 Endowment Fund Committee members: Bev Alexiuk, Tamara McCaffrey, Ryan Palmquist, Bev Mulholland, Chipalo Simunyola, Cindy Turner (Chair).
The Louis Riel School Division (LRSD) established The Riel-Evate Endowment Fund in May 2019 in partnership with The Winnipeg Foundation.
The fund supports student success while investing in programs and initiatives in LRSD that positively impact the lives of students and their families.
To date, support has been in the form of annual scholarships to a graduating student
in each of our high schools and a student graduating from the Louis Riel Arts & Technology Centre
.
The Riel-Evate Endowment Fund Committee is comprised of leaders in the community and members of the Louis Riel School Division Board of Trustees.
Our work is focused on increasing the endowment fund's size through soliciting donations and fundraising activities.
We believe in the power of community to elevate hope, success, and well-being, which drives our collective commitment, energy, and enthusiasm.
Proceeds from The Riel-Evate Endowment Fund will assist graduating students in their post-secondary pursuits and fund new or existing programs that support learning, mental health, and well-being.
Congratulations to the recipients of the 2021-2022 Riel-Evate Endowment Fund Bursary:
| | |
| --- | --- |
| Collège Jeanne-Sauvé | Mariah M. |
| J.H. Bruns Collegiate | Bayan A. |
| Louis Riel Arts & Technology Centre | Raine D. |
| Nelson McIntyre Collegiate | Rachel M. |
| Collège Béliveau | Vicky R. |
| Windsor Park Collegiate | Hahn Chester C. |
| Dakota Collegiate | Polina P. |
| Glenlawn Collegiate | Deborah U. |
How can you get involved with The Riel-Evate Endowment Fund Committee?
1. Invest Your Time and Talent
I
f you are interested in volunteering, contact us! Offer ideas on how to promote the endowment fund and the work of the Committee
2. Make a Donation
The Riel-Evate Fund is an endowment fund established with the Winnipeg Foundation in conjunction with the Louis Riel School Division. Gifts to this permanent fund are pooled and invested and will benefit the LRSD community in perpetuity.
Ways To Give
Donations are made with the Winnipeg Foundation as follows:
Credit Card Visit
The Winnipeg Foundation website
Cheque Payable to The Winnipeg Foundation
Complete and attach The Winnipeg

Foundation

gift form

(Name of Fund: Riel-Evate Endowment Fund)
Missed a Riel-Evate story?
Catch up on all the news here:
Win Big by Supporting the LRSD Endowment Fund
November 18, 2021
Congratulations to the Riel-Evate 50/50 draw winner
April 21, 2021
Don't miss your chance to win cash and support LRSD students
Feb 26, 2021
LRSD staff generously support Riel-Evate Endowment Fund
November 17, 2020
The sweet sounds of sunshine and rainbows; Riel-Evate (your heart)
August 2, 2018