Weather Station


Weather Information
Outdoor physical activity is essential to the well-being of all students, but their safety is paramount when inclement weather arises. Students may be allowed outside for a maximum of 15 minutes when the wind chill is between -27 to -29. They remain indoors when the wind chill is -30 or colder. School administrators make decisions about recess during inclement weather based on the forecasts provided by Environment Canada with weather readings observed at the weather station located at The Forks.
Check the weather office for current and complete weather conditions.
School Closures due to Inclement Weather
CBC Radio One 990-AM and 89.3-FM and CJOB 680-AM will announce any school closures due to inclement weather. Families are encouraged to develop plans to assist their children in the event of a school closure.
Transportation Service and Inclement Weather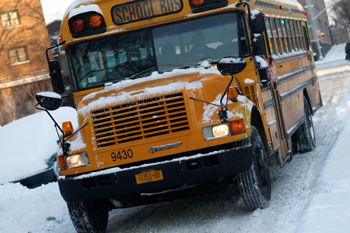 Severe weather can affect the safe operation of school buses. The LRSD Transportation Department monitors wind chill at 6:00 a.m. using Environment Canada weather readings taken at The Forks. If the wind chill makes the temperature -45°C or colder, a decision to cancel school bus transportation will be communicated to the media.
Click on the links below to learn more about our weather-related administrative guidelines:
Administrative Guideline EBCE – Emergency School Closures
Administrative Guideline EEAEEA – Student Transportation: Weather Related Cancellation of School Buses
Maximum Continuous Outdoor Instruction Time
The maximum
continuous
length of time that instruction can occur outdoors is determined by the wind chill or air temperature. Principals and teachers must consider these guidelines when planning outdoor instruction.
Wind Chill/Air Temperature
(as per Environment Canada)

Continuous Outdoor
Instruction Time
Current Weather
15.6°C
Mostly Cloudy

2 km/h ESE