Multi-Year Strategic Plan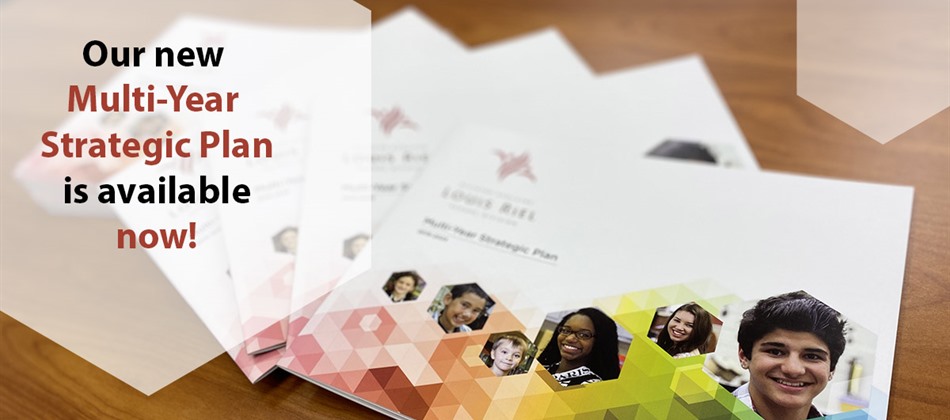 Today marks an important milestone for the Louis Riel School Division (LRSD) with the official release of their new Multi-Year Strategic Plan (MYSP) for 2019-2023.

"As Indigenous culture and teachings continue to guide many conversations and decisions in LRSD, we looked to the Indigenous Circle of Courage and how its principles of Belonging, Mastery, Independence and Generosity create a whole learner approach to education," said Sandy Nemeth, Louis Riel School Board Chair. "By applying these principles to our MYSP, we, as a community, are able to collectively create a four-year plan that supports and nurtures a culture of learning, well-becoming and collaboration."
The MYSP was built from input LRSD received from January to June 2019, through a series of interactive and in-person consultations with learners, staff and families across the division.
"The themes that emerged from these exchanges allowed us to consider the many voices that make up the LRSD community and let us engage in group conversations about visioning and implementing our collective hopes and aspirations for LRSD through to 2023," said Christian Michalik, LRSD Superintendent. "I am proud and excited to share this document with the broader community so everyone in LRSD can learn about what we aim to achieve by 2023 and how we plan to get there."
We encourage all members of our community
to look at our MYSP document
to see how we plan to continue achieving learner success in LRSD.
School Plans