2019-2020 School Plan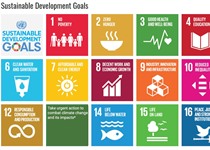 ​This fall, the Louis Riel School Division shared its Multi Year Strategic Plan with the community. This document outlines the work built from input LRSD received through a series of interactive and in-person consultations across the division. The document reflects the themes that represent the many voices from across our division, the voices of our learners, our staff, our parents and our community.
The MYSP document outlines learning targets through 2023 for the current board's mandate. This document speaks to four strategic priorities which parallel the four quadrants of the Circle of Courage. This year, staff at Island Lakes Community School have continued to develop our learning priorities with the same focus on the Circle of Courage. In September, staff spent a day moving through each of the four quadrants and examining our current practices as well as setting goals in each of the quadrants. The ideas below represent some of the pieces that ILCS staff have highlighted to start our learning journey with as we move toward 2023.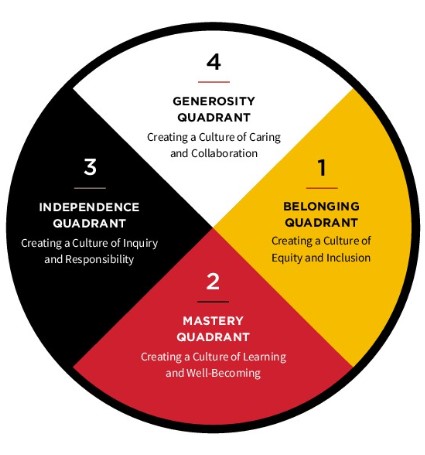 Belonging: Create a culture of equity and inclusion where every student has meaningful connections with peers and adults.
Creation of a connection web to map out student-staff relationships
Continued participation in the Well-Being, Well-Becoming cohort
School-wide implementation of the Zones of Regulation to support student self-regulation
Roots of Empathy program
Social skills groupings to support student learning
Mastery: Create a culture of deeper learning for staff and students.
Staff participation in collaborative learning cycles to examine data (EYE, EDI , Class Profiles, OurSchool Survey, Report Cards) will inform decision making and planning for our students
Collaboration with the divisional Learning Team to support Kindergarten learners
Staff migration to Outlook from previous portal systems for improved communication and collaboration
Staff exploration of best practices for teaching math in a multi-age setting
Adaptations for learners
Independence: Creating a culture of deeper learning for staff and students.
Staff exploration of the Learning Pit as a tool to engage and challenge learners
Student-driven project-based learning opportunities
Do the Most Good project-based learning in Grades 7 & 8
Roots of Empathy program
Generosity: Creating a culture of responsibility and action for our local, national and global environments.
Continued focus and learning opportunities based on the United Nations' 17  Sustainable Development Goals
Participation in the Bag It Up Challenge
Waste Audits
Staff modelling of individual sustainability goals/actions
Increase the amount of waste that is recycled in our school
Continue classroom-based vermi-composting
Use of outdoor classroom space to learn about the environment and sustainability