Welcome to the 2023-2024 school year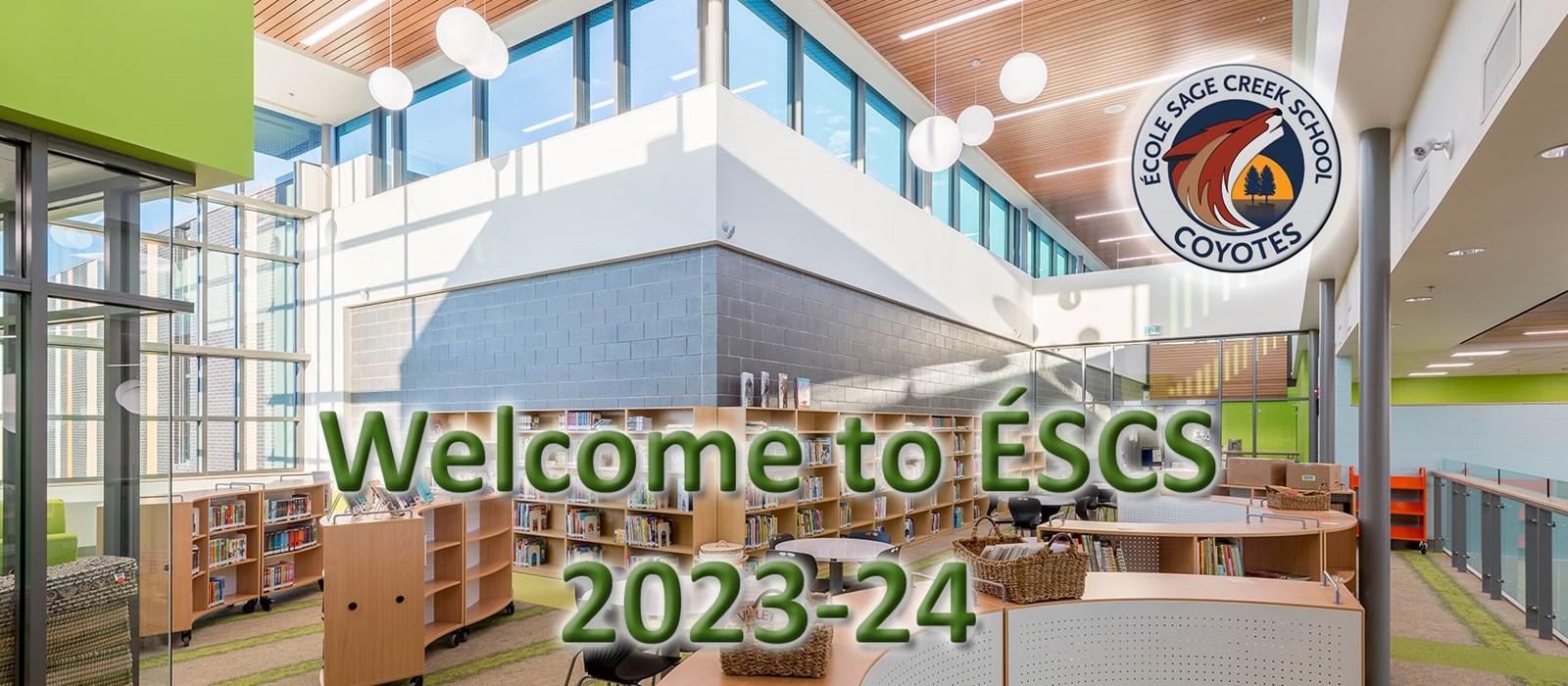 The ÉSCS staff would like to welcome everyone to the 2023-24 school year. We hope that our students and their families had a wonderful summer and we look forward to working with you. We have been working hard to prepare for the upcoming school year and are ready for a fantastic year of learning, growth, and adventure. The beginning of a new school year is always an exciting time for everyone. Know that your child's education and well-being are our top priorities, and that we are dedicated to providing the most enriching and supportive environment possible where our students can thrive. Communication is extremely important to us and we hope that all parents will be able to attend the Opening Day Conferences. Please refer to information that was emailed to all of our families, regarding how to book your conference. Together, we can create a positive and supportive environment that nurtures your child's growth and success.
2023-24 ÉSCS Parent Handbook
We strongly encourage all parents to read the 2023-2024 version of the ÉSCS Parent Handbook. Please read it in its entirety as it provides a lot of pertinent information related to various routines and procedures. Some of this important information includes:
Important Dates and Calendars
Morning Procedures/Student Drop-Off
Various Procedures
Student Fees: Similar to last year, parents can pay their child's student fees online using a credit card or by cheque.
Etc.
Click on the link below to access the 2023-24 ÉSCS Parent Handbook
COYOTE WEAR
At ÉSCS, we are happy to offer our students, staff and parents the opportunity to order "Coyote Wear". In addition to wearing Coyote Wear any day, we will continue to offer "Coyote Wear Fridays" where we encourage students, parents, and staff to wear their "Coyote Wear" on Fridays, giving them an opportunity to show their pride of being part of the ÉSCS community. We will have sample sizes of the Coyote Wear in the main hallway (near the office) during the Opening Day Conferences. Please note the deadline of September 11th. Please see click on this link to access more information, pictures of the available apparel as well as an order form.
Thanks for entrusting us with your child's education. We look forward to a year filled with joy, discovery, and achievement. If you have any questions or need assistance with anything, please don't hesitate to contact our office at (204) 253-8199.