ÉSCS LIP DUB 2023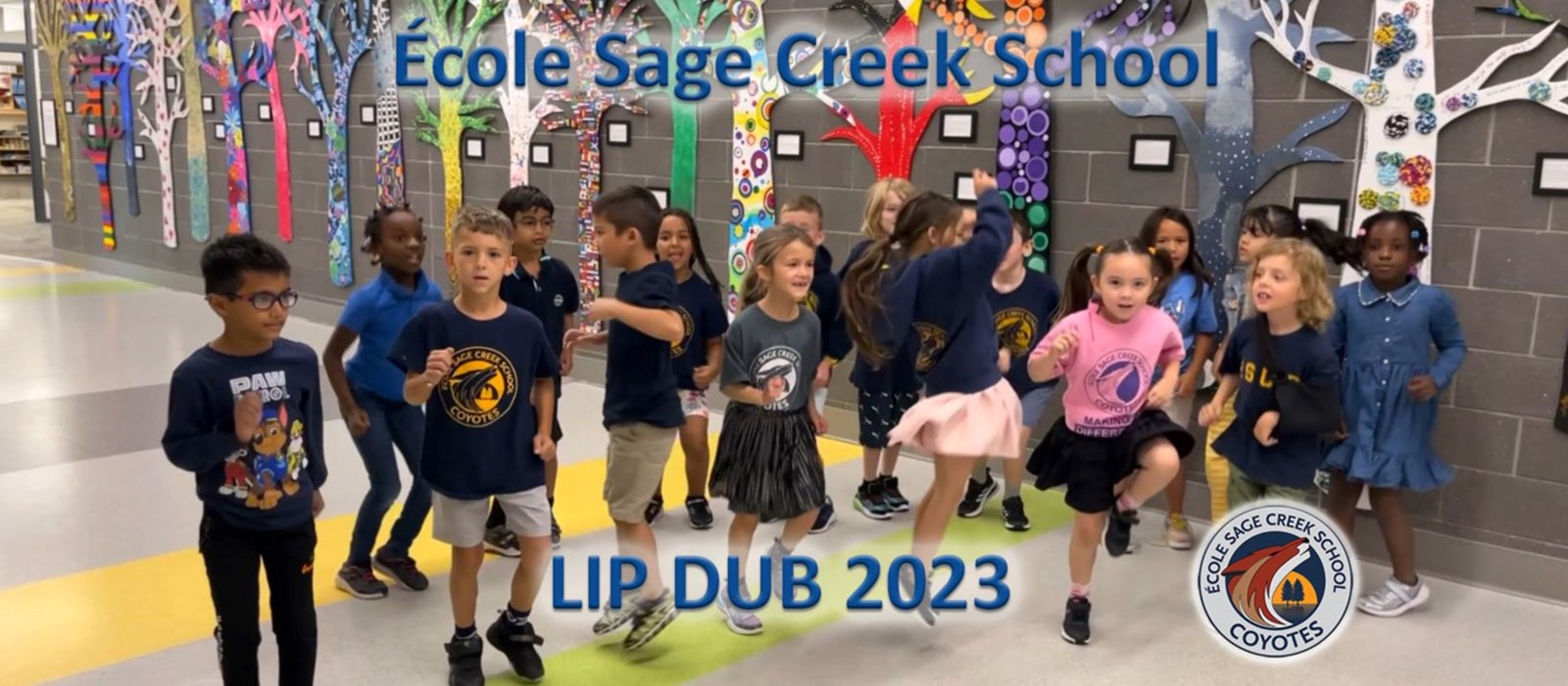 On Friday, June 23rd, École Sage Creek School's students and staff (as well as a special appearance from our spirited mascot "Howler") came together to have some fun and showcase their creativity, through a Lip Dub school wide video project. Although we had previously created two Lip Dubs, we had to pause on this type of school wide activity during the pandemic. We are so delighted that we are once again able to do these types of school wide projects. We know that these types of activities bring joy and excitement to our students and staff, giving them an opportunity to showcase their creativity and teamwork, all while having fun. In addition to these important goals, we also know that these types of activities are so important as they continue to develop and foster a sense of belonging at École Sage Creek School all while contributing to our school climate. For this project, when we were selecting the songs, we were looking for songs with an energetic melody that also included a positive message. After careful consideration, we selected the following two songs:
"Try Everything" by Shakira: This song was featured in the film Zootopia and shares various important messages including:

Don't give up: No matter how hard the challenge is, don't give up: perseverance is the key.
Keep trying and keep doing your best.
Embrace the courage to try even if you might make a mistake; that is how we learn and grow.

"Parfait" by Automat: The messages in the song performed by this Canadian band include:

Message of positivity and optimism.
Keep dreaming and pursue your goals.
Believe in yourself and maintain hope.
I encourage you to click on the image below to watch the video where you will see students and staff sharing their enthusiasm. Our hope is that this video will be one of many great memories that our students will have of their 2023-24 school year. To see a higher resolution of the video, after you have clicked on the red "play" button below, we encourage you to click on the "Fullscreen" icon (small square icon near the bottom right of the video).