Communicating through an augmented communication device at Highbury School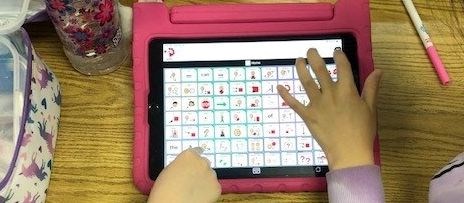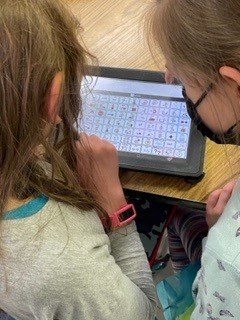 In LRSD we provide the opportunity for all students to learn, play and communicate in an environment that is accessible and inclusive.
We celebrate the diversity of each individual and highlight the diversity of communication through classroom peer AAC training sessions. AAC stands for Augmentative and Alternative Communication and refers to all the ways someone can communicate other than through talking. Students at Highbury School have been learning about how some of their peers communicate using AAC, in particular an iPad with the voice output communication app named Proloquo2Go https://www.assistiveware.com/products/proloquo2go. This app allows non-speaking or minimally-speaking students to express their wants and needs, engage socially with peers and share in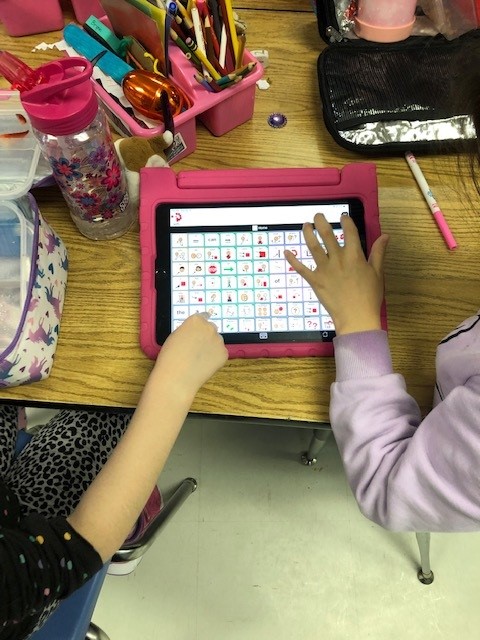 classroom learning activities. At Highbury School, during Mrs. Ford's Grade 1-2 peer AAC training facilitated by our Speech Language Pathologists, Mrs. Lindsey Sharpe and Mrs. Lori Bastness, all students were given the opportunity to use the Proloquo2Go system as their voice, and as a result they gained new perspectives, empathy and a greater understanding of how we all have a voice and deserve to be heard!
Here is what Grade 1-2 student Cameron had to say about learning a new way to communicate. "It was fun! You press a button on the app and it would say what you pressed on. We will be able to understand when our classmate wants something"