From Many Backgrounds, One Community
The Louis Riel School Division (LRSD) has been on a journey to discover who we are. Asking "Who are we?" is important to ensuring staff and students see themselves represented in their learning and experience positive changes in belonging, achievement, and well-becoming.
In January 2023, employees were asked to complete an anonymous ethnocultural survey for the second year in a row. The voluntary survey was developed in consultation with staff, members of racialized communities, and the division's various unions. The following are a few key highlights gleaned from the survey responses.
In an impressive display of engagement, 1,664 individuals actively participated in the Ethnocultural Survey, reflecting a response rate of 53.4 per cent among all employees. What is truly remarkable is that this survey's reach extended to every corner of LRSD, with 100 per cent representation across all locations, underlining the inclusivity and comprehensive nature of the data collected.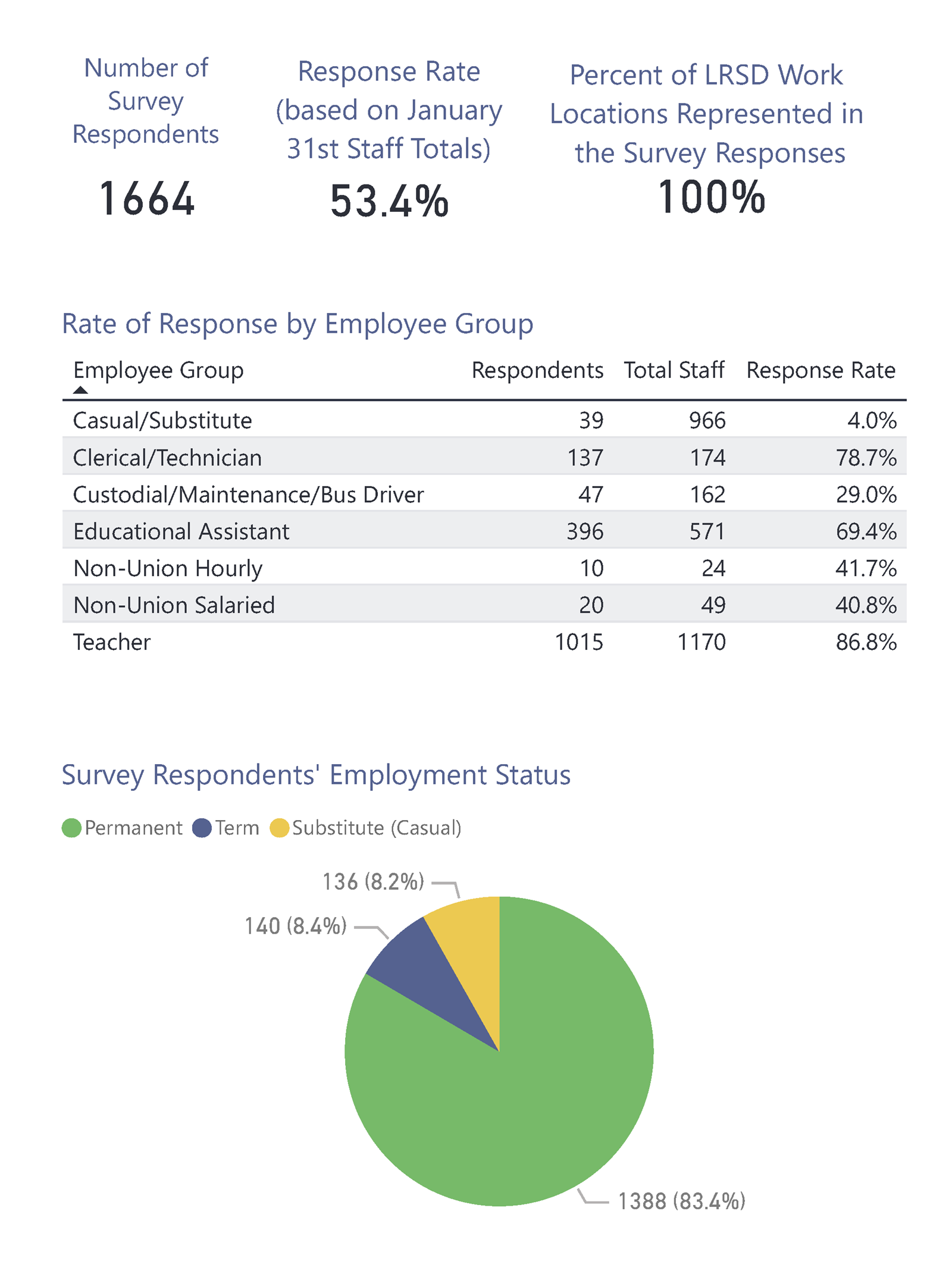 The Ethnocultural Survey provided valuable insight into the composition of employees in the division. It revealed that 10.2 per cent of employees who participated in the survey identify as Indigenous. Additionally, 15.7 per cent of participants self-identify as Indigenous, Black, or People of Color (IBPOC). This data further illustrates the diversity within the division. When broken down by employment status, it shows that this rich tapestry includes permanent, term, and substitute (casual) employees.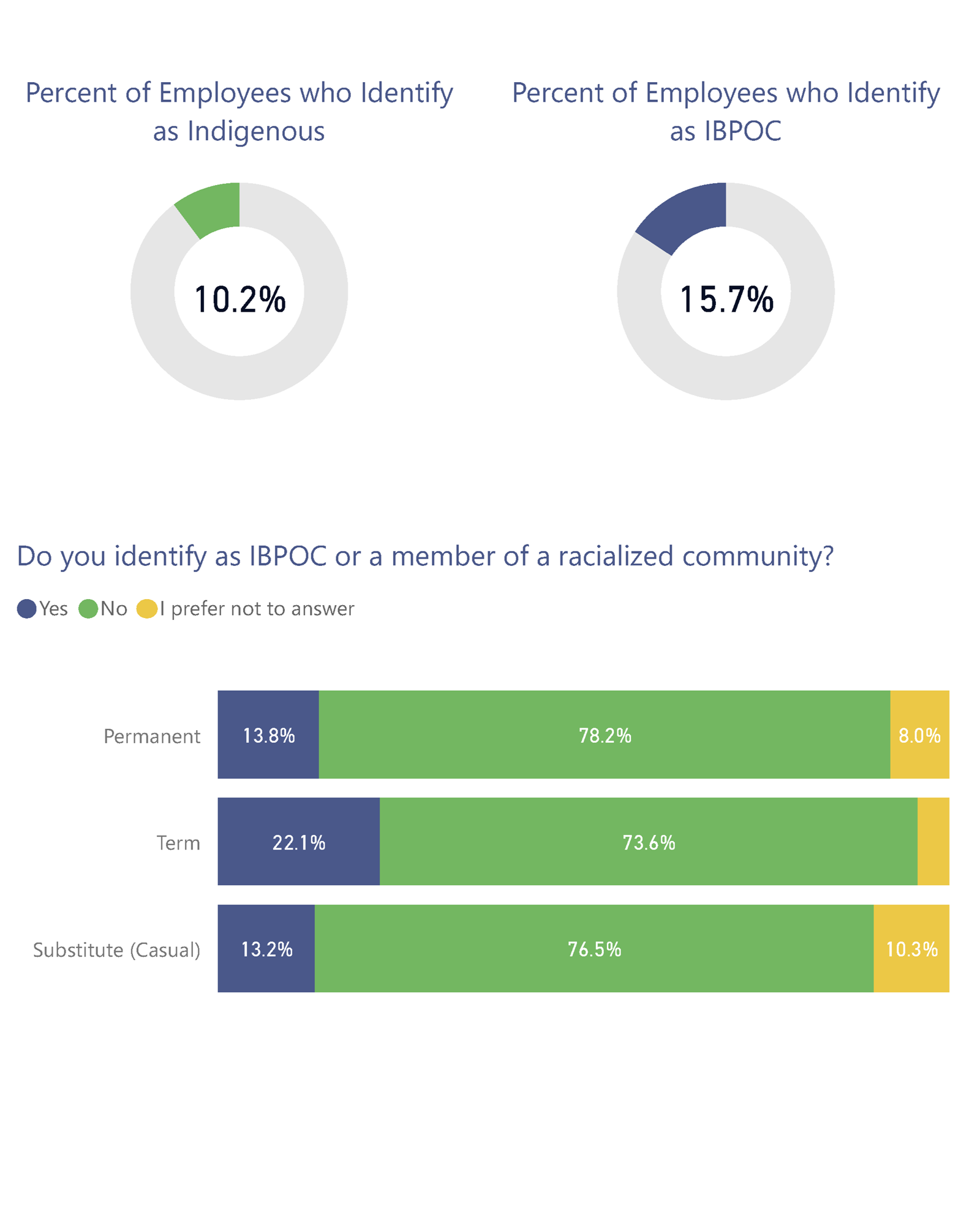 In celebrating the rich tapestry of our diverse backgrounds, we find immense pride and strength in the incredible mosaic of the 23 self-identified racialized communities represented among our employees. This vibrant spectrum of cultural heritages and lived experiences enriches our collective identity, making our community more inclusive and reflective of the world's beautiful diversity.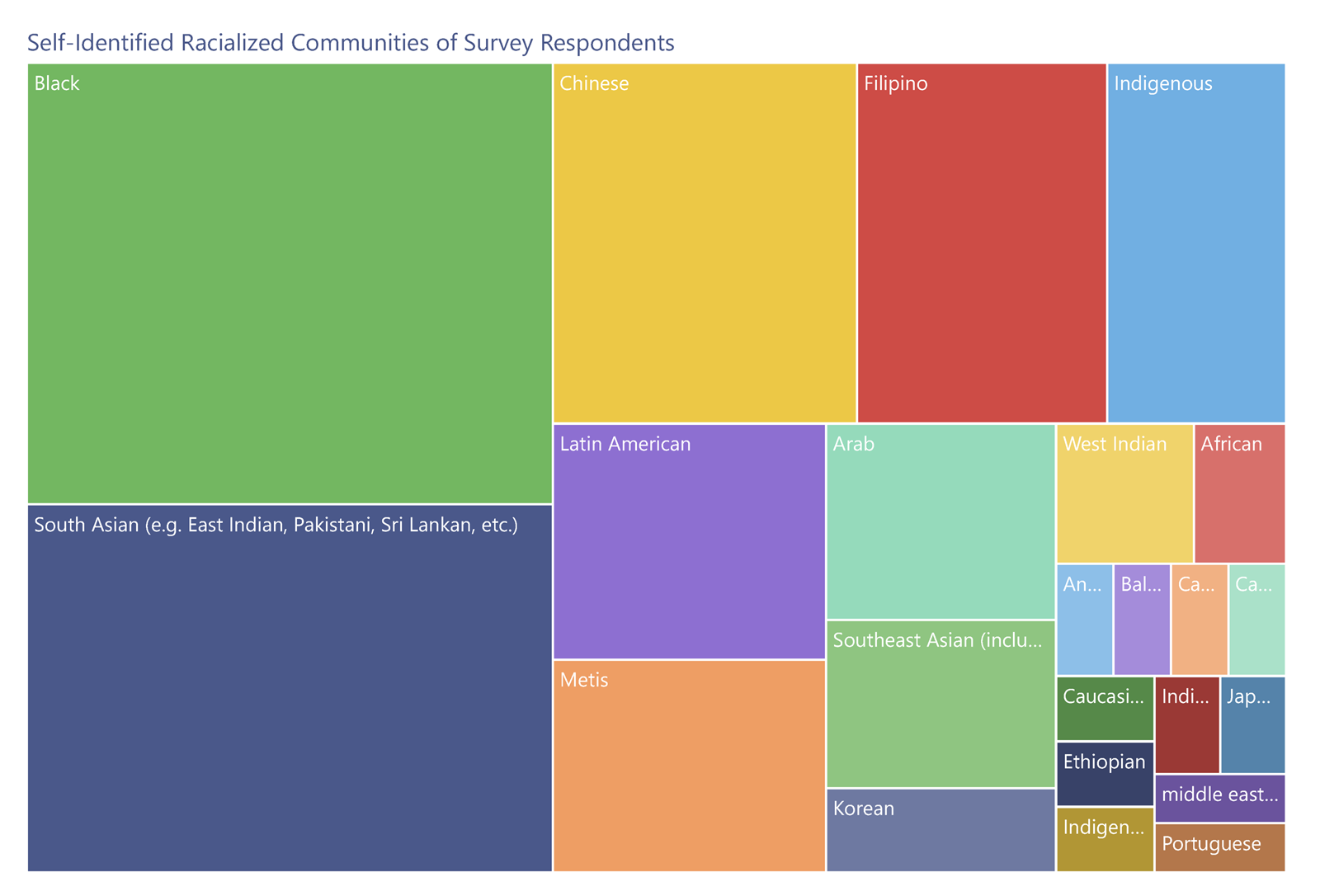 Being a part of a community where over 50 languages spoken other than English is an incredible privilege. In such a multilingual landscape, we gain proficiency in various languages and learn the subtle nuances of culture, history, and human connection.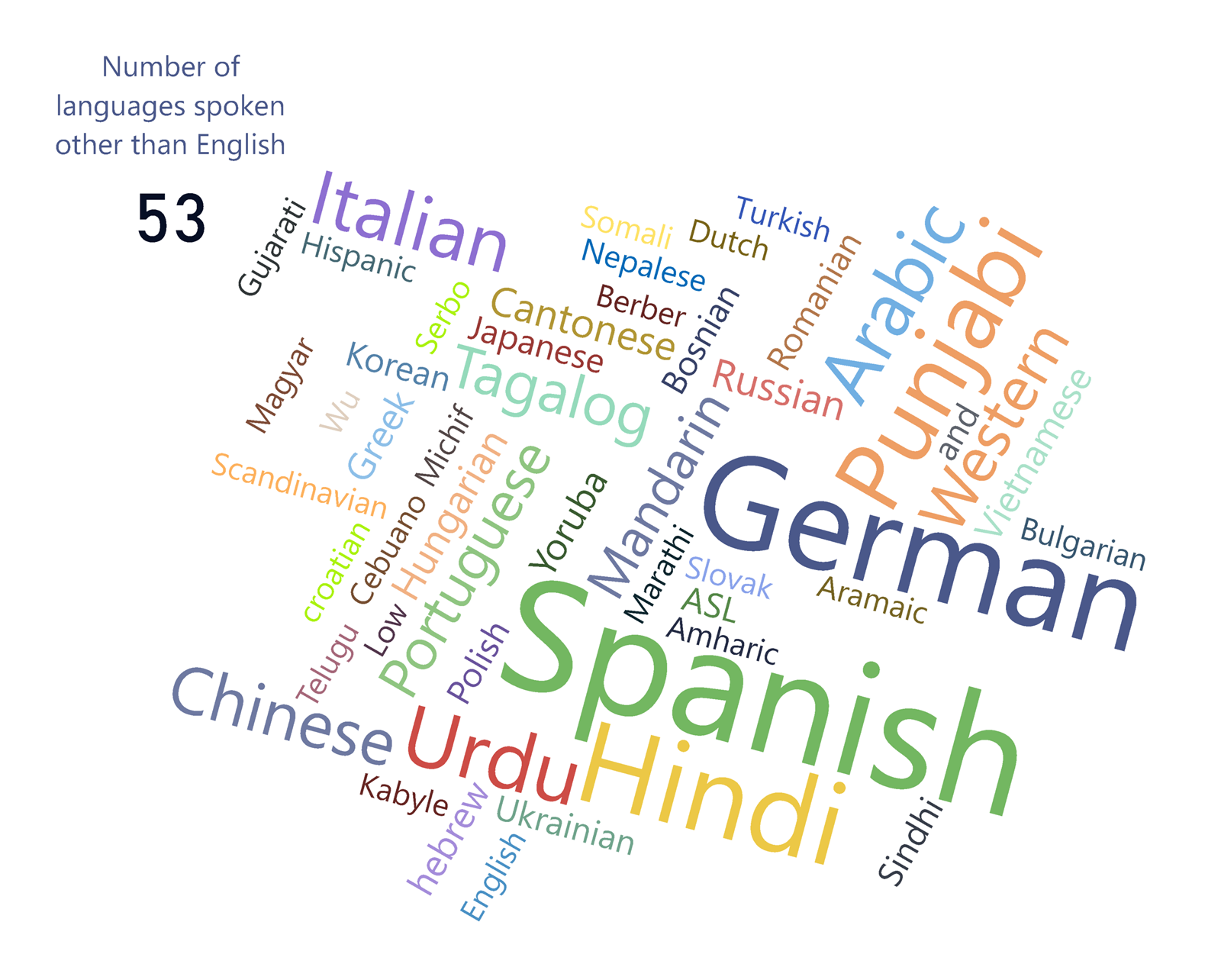 While diversity across the workforce is to be celebrated, we have much work to do to increase the diversity in our community, regardless of the status of employment or role across the organization.
We are committed to working to ensure that each staff member has the opportunity to successfully practice belonging, mastery, independence, and generosity, regardless of ancestry, culture, ethnicity, language, religion, gender expression, gender identity, sexual orientation, body or neurodiversity, or socioeconomic status from time of hire to time of retirement.
This year will see us continue to engage with employee groups and seek feedback about people's lived experiences. We will expand the resources and opportunities available for staff members to come together and learn with and from one another's unique journeys.