Socktober at Shamrock School and Dakota Collegiate
This October, Shamrock School and Dakota Collegiate Institute (DCI) participated in the annual Socktober campaign.
Every year, Main Street Project asks Winnipeggers to help collect pairs of new socks for community members who may not have them in the cold winter. Their goal this year was 30,000 pairs, and our schools made significant contribution to meeting it.
"Our goal was to collect 1,000 socks before the end of October," said Josie, a Grade 7 student at Shamrock. "We reached our goal before the end of the month and collected more than 1,200 socks."
103.1 Virgin Radio visited Shamrock and interviewed three students who were also featured on Ace Burpee's Instagram page.
"The Youth in Philanthropy (YiP) group ran the event to support Main Street Community Walk and Mitts for Mitch," said Saylem, a Grade 11 student at DCI. "Through Dakota students' dedication to their community, the YiP group collected 680 pairs of socks."
DCI's YiP also collected 24 toques, 37 pairs of mittens and $131.
On November 8, Mitch Bourbonniere visited DCI over the lunch hour to speak to the YiP students and accept the donations.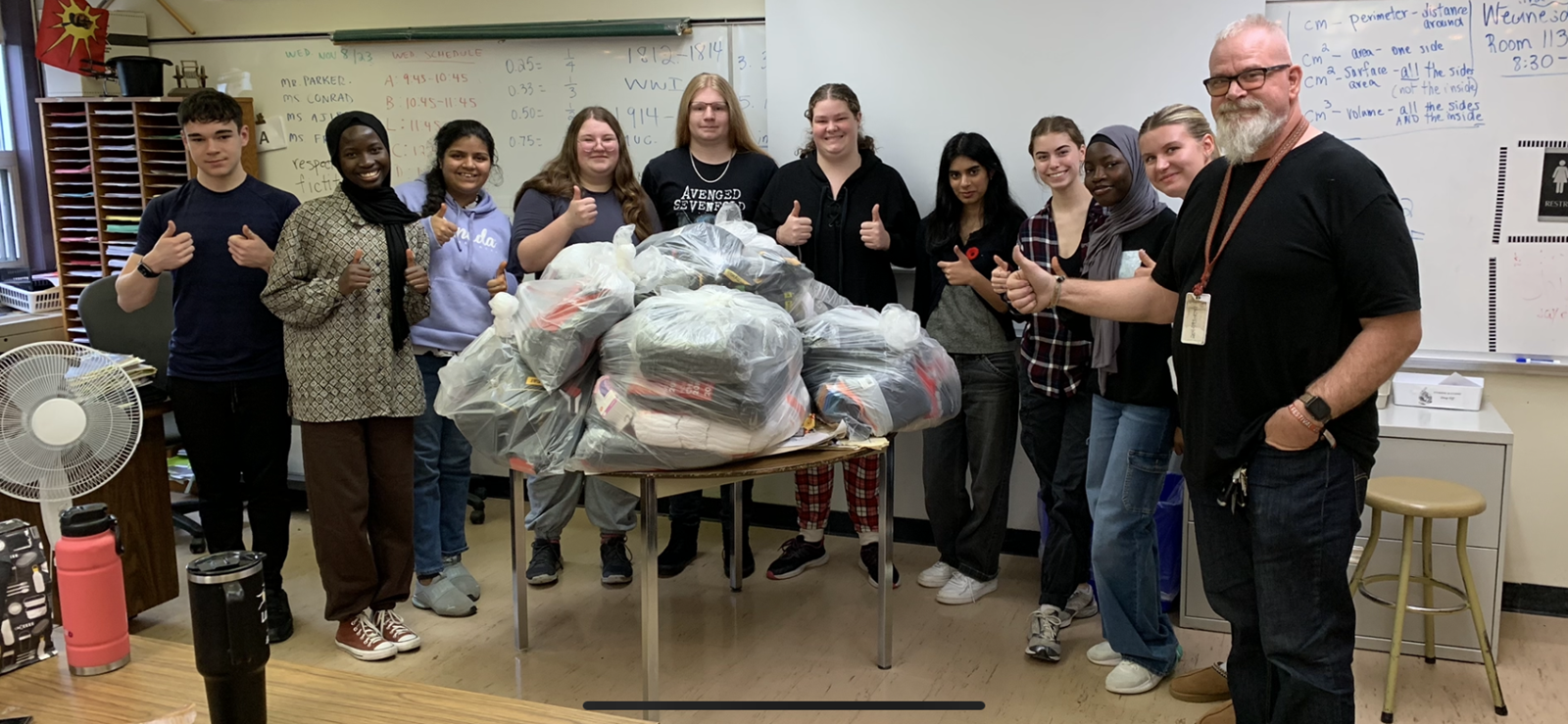 Thank you to everyone who donated socks to Shamrock and DCI! You're helping to keep over 1,500 people's feet warm and dry this winter.