Unpacking Land Acknowledgements, Truth, and Treaty Relationships
On Feb. 10 and 11, principals, vice-principals, coordinators, consultants, and members of the Senior Leadership Team participated in a professional learning session led by the Indigenous Education Team as part of the latest leg in their learning journey. The half-day sessions unpacked land acknowledgements, truth, and treaty relationships.
Throughout the session, members of the Indigenous Education Team virtually led the group through conversations on the importance of language, intent, and action when developing a land acknowledgement. In breakout rooms, participants reviewed
this article
which discusses how land acknowledgements can be problematic. The presentation also spoke to the journey, relationships, and voices that are at the heart of the
Louis Riel School Division's land acknowledgement
.

Other learning throughout the session included the origin and intent of treaties, the significance of Wahkotowin (relationship), and using one's positionality for good. The presenters ended each session by encouraging participants to reflect on how to bring this learning forward to their school communities.

LRSD leadership will continue their learning journey in March through a Blanket Exercise reimagined by LRSD's Indigenous Education Team. The Blanket Exercise helps build a deeper understanding of our shared history as Indigenous and non-indigenous Manitobans.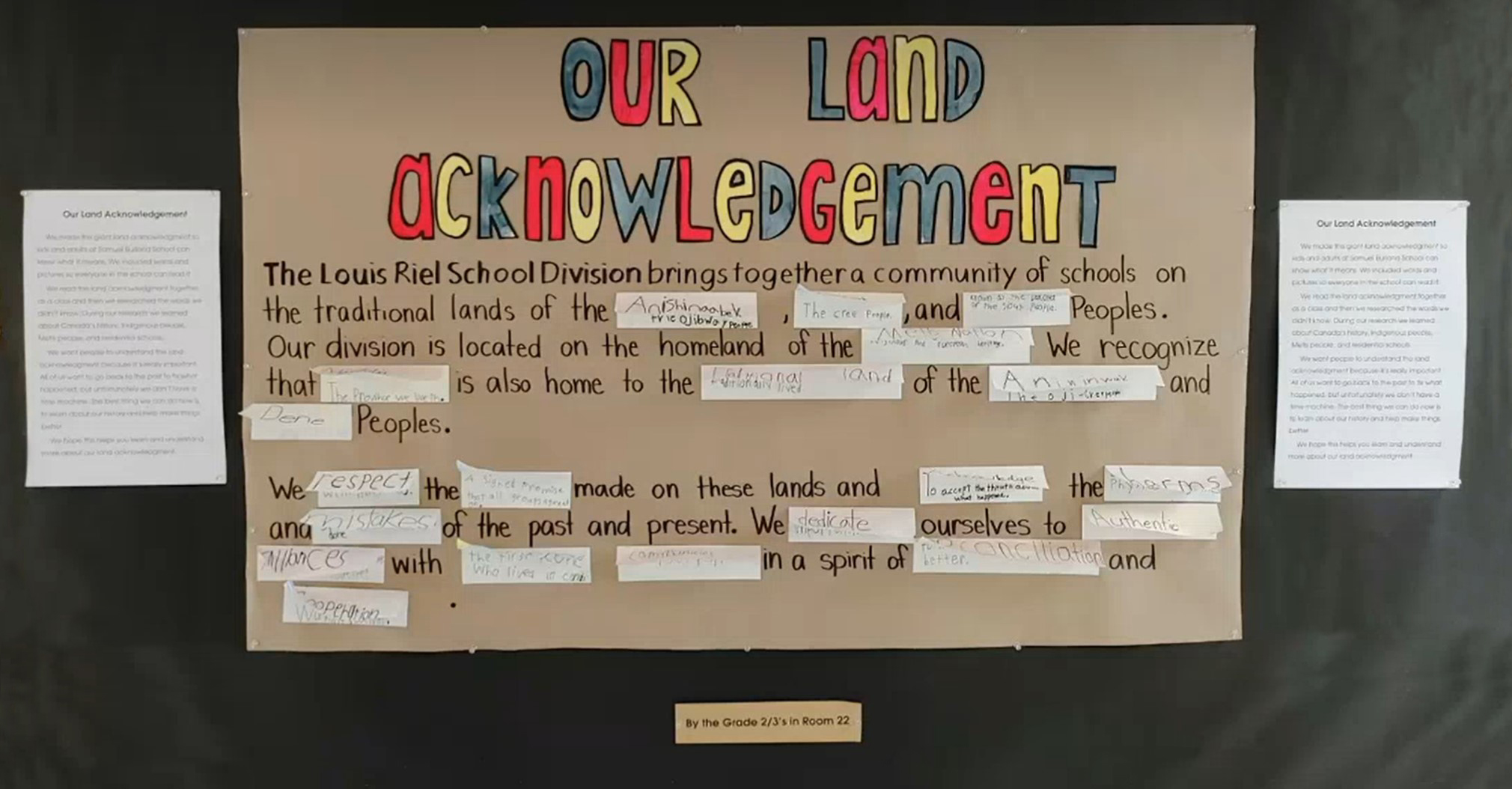 Pictured: Land acknowledgement activity by a Grade 2/3 class at Samuel Burland School.