LRSD meeting demand for French Immersion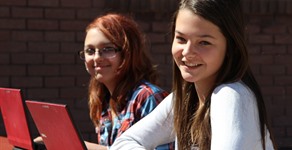 ​​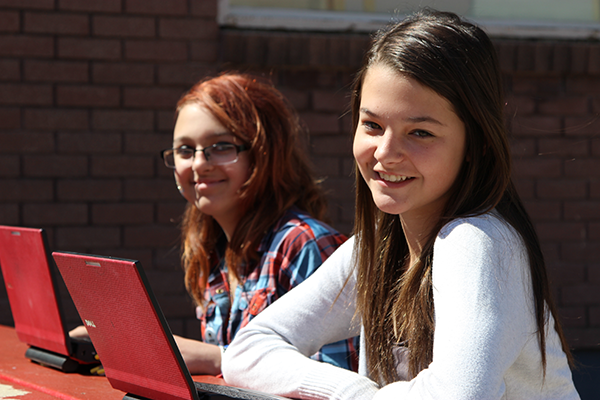 The demand for French Immersion education in Manitoba has never been higher than it is today. Last school year, the Winnipeg Free Press reports that enrolment across the ​province was 22,155 out of 181,457 public school students – a record high percentage.
In Louis Riel School Division, with a popular single-track French Immersion program available to families, the percentage is considerably higher – 30% and continuing to increase.
Accommodating this growth has been a challenge and has involved a lot of work over the past year. Thanks to conversations with two different communities in St. Vital, though, LRSD was able to set out long-term plans to limit over-crowding in French Immersion program elementary schools.
This school year, École Julie-Riel and École St. Germain will begin a new life as K-5 French Immersion schools, with the repurposed École George-McDowell acting as a grade 6-8 French Immersion middle school.
Administrators at École George-McDowell have worked diligently to make new students comfortable with an unfamiliar building. They engaged new students in discussions around a mascot, vision and mission for the school. This has resulted in a new moniker – the Jaguars – and a rebrand that's now available for all eyes on their freshly updated website.
At École Marie-Anne-Gaboury and Hastings School, the facility exchange approved last spring by the Louis Riel School Board has moved smoothly throughout the summer.
Summer BBQ's at each school have again realized the sense of community between two schools that have shared a field for over 40 productive years. The Board has approved requests for air conditioning and a community kitchen at the new Hastings School. New signs are going up ahead of back to school, and much of the memorabilia that has become so important to each school's heritage has moved with the students.
We know that conversations and engagement like this will help build new communities, as we continue to work on providing the best teachers and education possible – both in French Immersion and English programs.
Our next project will be to work with our French Immersion high schools - grades 7-12 at Collège Béliveau and grades 9-12 at Collège Jeanne-Sauvé - to see how we will address the growth in our senior years and avoid over-crowding in the future.
For more information and testimonials on our French Immersion program, please watch this 2010 video "French Immersion in Louis Riel School Division". Please note, though, that the numbers shown throughout the video are dated and do not reflect current statistics.